A new spin-off from the popular Netflix film Bird Box has been released, this time set in Barcelona. The film, titled Bird Box Barcelona, follows a father and daughter as they try to survive in a world where looking at a mysterious entity can cause people to take their own lives.
The film is directed by Álex and David Pastor, who also wrote the screenplay. It stars Mario Casas, Georgina Campbell, and Diego Calva.
Bird Box Barcelona has been met with mixed reviews, with some critics praising the film's suspenseful atmosphere and others criticizing its lack of originality. However, the film has been a commercial success, ranking as the most-watched film on Netflix in its opening weekend.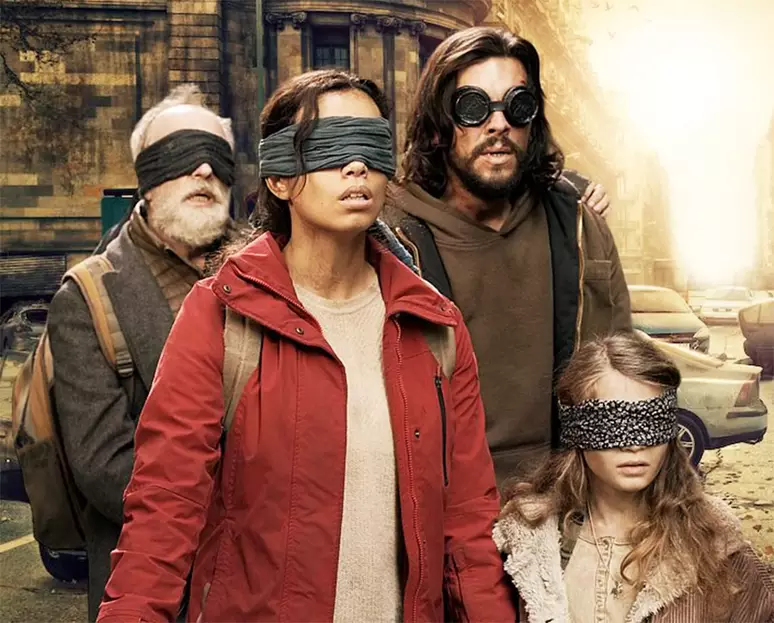 The film's release date is July 14, 2023. It has a runtime of 90 minutes and is rated R for violence, disturbing images, and some language. The film is available to stream on Netflix.
The film's setting
Bird Box Barcelona is set in Barcelona, Spain, five years after the events of the original film. The city has been ravaged by the mysterious entity, and the few survivors are forced to live in fear.
The film follows Sebastián (Mario Casas), a father who is determined to find a safe place for his daughter, Anna (Georgina Campbell). They set out on a journey across the city, but they are soon pursued by a group of seers, who are people who have been exposed to the entity and are now immune to its effects.
The film's atmosphere
Bird Box Barcelona is a suspenseful and atmospheric thriller. The film is shot in a dark and claustrophobic style, which helps to create a sense of dread and unease. The film also features some graphic violence, which may not be suitable for all viewers.
The film's characters
The characters in Bird Box Barcelona are well-developed and sympathetic. Sebastián is a complex and believable protagonist, and Anna is a strong and resourceful young woman. The other characters in the film are also well-developed, and they help to add to the film's suspense and emotional impact.
The film's message
Bird Box Barcelona is a film about the power of hope and resilience. The film shows how even in the darkest of times, there is always hope for survival. The film also explores the themes of grief, loss, and redemption.
Overall, Bird Box Barcelona is a well-made and suspenseful thriller. The film is not without its flaws, but it is an enjoyable and thought-provoking film that is sure to please fans of the original film.
Film Trailer